I haven't updated this blog in some time now, and while there are a multitude of excuses for that, one of the most legitimate excuses would be that I have been diverting what free time I have to working on my newest personal project, 86DRIVE. It is essentially a new driving club that I and a few other fellow BRZ & FR-S owners started, but a fairly large component of it is our website, which I have been putting a lot of effort into promoting and building up the content for. It is basically a not-for-profit hobby sort of organization but as we gain popularity we will hopefully continue to raise funds to benefit our membership and perhaps even turn it into a viable business of some sort in the future. For now, we are a club with a fairly cool looking logo (designed by yours truly) and a growing membership as we continue to enjoy driving our cars and going on little roadtrips on the weekends. As the weather gets better for the summer we plan to hold a drive or meet just about every weekend. Typically the drives take place early Saturday mornings for 2 main reasons. One, it allows us to enjoy driving on the roads while they are relatively clear of cyclists and other traffic. And two, it lets those of us with families and other obligations to get the drive done early enough that we can return home and still have a full day ahead to do whatever else it was we are expected to do. So far it has worked out fairly well. We've even done a little fundraising by selling some t-shirts and decals with our logo design on them, which have been well received and I've done a few little things to help promote the club/site.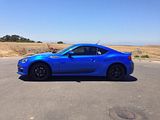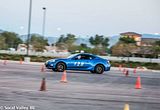 So if you own a sports car (even if it's not a BRZ or FR-S) and like to drive, check out our website,
http://www.86drive.com
and consider joining us for a drive this summer. We have a lot of fun and we welcome drivers of all skill levels and experience. Hope to see you on the road soon.